Train Us Forward Fitness (TUFF) At Matt Skelly Training In Wilmington
Fitness is for everyone, regardless of your ability or skill level. At Matt Skelly Training, we are proud to team up with Train Us Forward Fitness (TUFF) to provide personal training for people with disabilities all across Wilmington.
Fill out the short form on your screen to learn more today!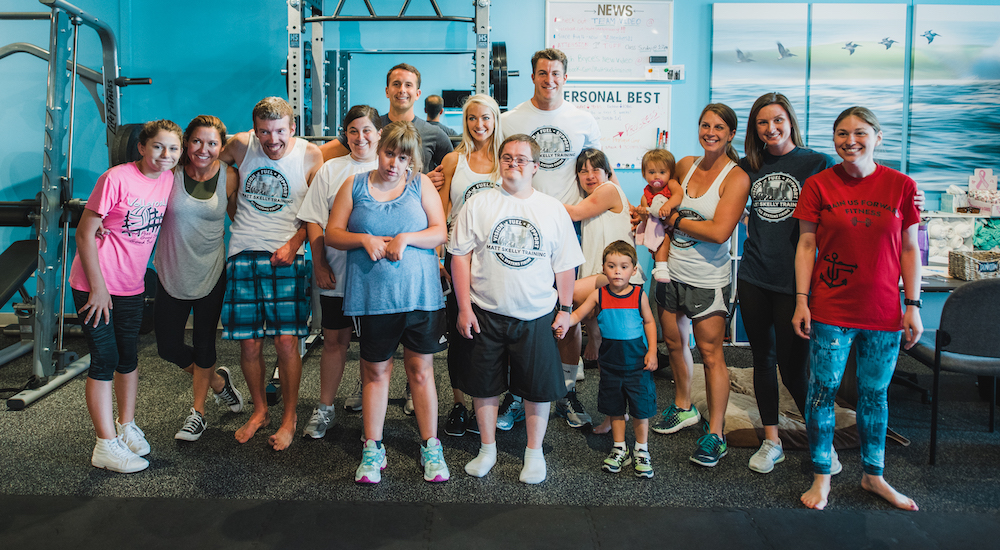 Train Us Forward Fitness
TUFF is a Non-Profit organization dedicated to providing personal training to individuals with disabilities at a no-cost or low-cost plan. Similar to the expression "pay it forward", TUFF allows individuals, businesses, or private sponsors to provide individuals with disabilities personal training that adapt to their needs and abilities. TUFF also provides community fitness programs throughout the year. Through these programs, individuals with disabilities are given the opportunity to teach yoga, dance, and fitness classes to the community.
Give More To Your Community
TUFF sponsors keep our organization operational through tax deductible donations. As a sponsor, you choose how to give. Sponsors will receive public or confidential recognition and be rewarded with progress updates through videos, pictures, and participant letters.
You have the opportunity to provide any of the following:
Personal training packages for an individual
Community fitness programs
Small group training
Volunteers
TUFF Is The Non-Profit Opportunity For Everyone
Are you or someone you know interested in TUFF training or community sessions with Matt Skelly Training in Wilmington?
Please contact us for more information:
910-619-7517
trainusforwardfitness@gmail.com
Or you can fill out the short form on your screen to learn more!

Our Non Profit Classes Are Located In