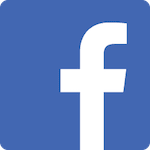 Hans Mertens
Matt and his team are top notch. I've been training with Matt for over a year and know I've become stronger physically and more focused on my workouts mentally.

Matt and his staff will work with you to determine what the best fitness plan is for you personally. They focus on training you towards your personal fitness vision, and will work hard to keep you working towards, achieving, and exceeding your goals.

Lastly, Matt is just a great person and easy to work with. He's cheerful, energetic and enthusiastic - - exactly what you want in a personal trainer. I would recommend Matt to anybody looking to make a change in their life for a healthier future.