Get Your Team Together For Corporate Training in Wilmington
Working together in business can be greatly enhanced by working out together in fitness. Here at Matt Skelly Training in Wilmington, Corporate Training means enhancing your employees lives and your business's productivity.
Fill out the short form on your screen to learn more today!
There's So Much To Gain Through Corporate Fitness And Wellness

No matter how large or small your business is, we can help your team develop healthy habits that will lead to better attitudes, increased efficiencies, and happier employees. That starts with building a culture of health that permeates your organization. As with most important company missions, that requires making fitness, health, and wellness an organizational priority.

We're happy to offer:
Assessments of employees health
Custom and Group programs
Pricing options
A Monthly recap with analytics
Build A Healthy Culture
Employees who feel supported in their efforts to eat healthy and exercise regularly are more likely to stick with it. Our personalized corporate wellness and fitness programs represent a holistic approach to workplace wellness through an expertly designed set of offerings that can be customized to your companies needs while optimizing health and productivity.
Matt Skelly Training can provide these benefits:
Increased motivation and energy to get the job done
Heightened sense of accomplishment in personal goals
Highly developed team with a focus on group achievements
Ability to see the groups progression and the tools to keep going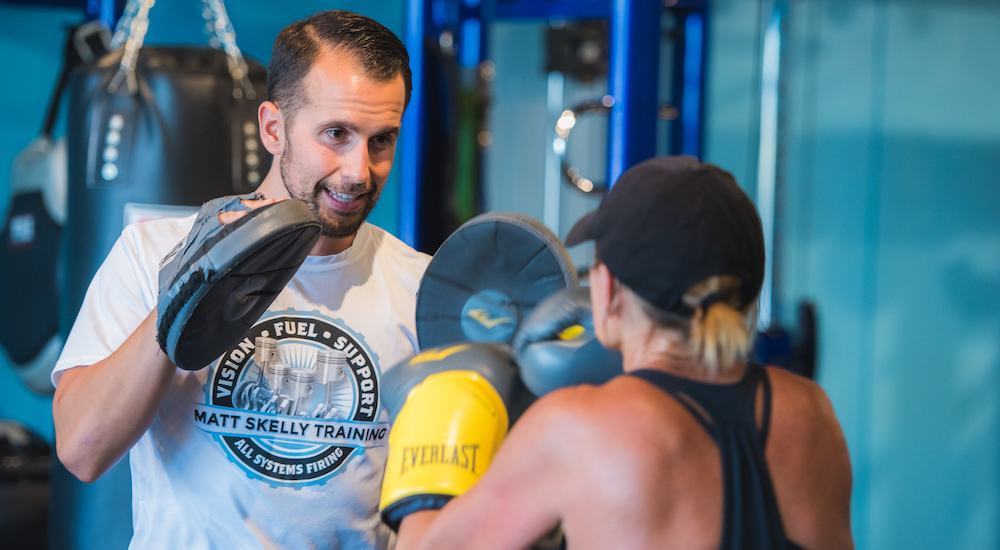 Start Seeing The Benefits Of Corporate Wellness Today
Your business only has room to grow with Matt Skelly Training. Our Corporate Training in Wilmington is proven to bring your team together to improve themselves and your company!

Fill out the short form on your screen to learn more today!
Our Corporate Training Classes Are Located In